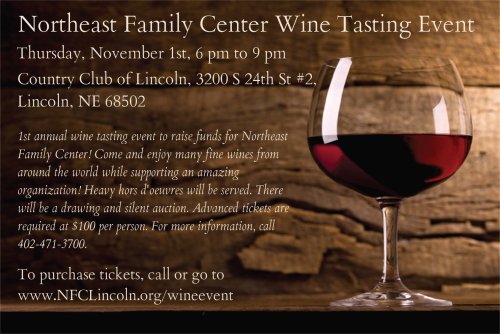 Come to our first annual Wine Tasting Party!  we have several fine wines for tasting!  Our wine list is still evolving, but here is a taste of the wines you will have an opportunity to taste:
Matahiwi Estate Sauvignon Blanc New Zealand 2016 (94 point rating!)
This wine screams with the lip-smacking limey freshness of a thousand suns, and backs it up with sweet grapefruit, gooseberry, lime sorbet and lemon marmalade to boot!  Vibrant, vigorous and simply bubbling over with tangy citrus zingers!  An excellent example of New Zealand Sauv Blanc!
Lichen Pinot Noir Blanc (very rare!) Anderson Valley 2016
This is exactly what it says…a White Pinot Noir!  A creamy, light pear/peach nose, with an awesomely cool dash of salinity and lemon peel greets you, and it carries onto brisk, freshness and mouthwatering acidity and sweet citrus fruit notes like candied lemons!
Bleasdale Shiraz Bremerview Langhorne Creek 2015 (95 point rating!)
A classic purple Shiraz that is plums, plum jam and cassis!  Throw in some wild blackberry and this has wonderful, long flavors packed with juiciness and secondary spice cake, herbs and dried flowers, all in a silky, harmonious structure!
Alessandro Rivetto Langhe Rosso Italian Red 2016
Classic Italian style… Forest floor, cola, mushrooms, dried sour cherry, raspberry and cranberry on the nose. The pallet features beautiful red fruit good tannin structure. Impressive red from Italy!
Aglianico Del Vulture D`Angelo Red 2013
Inhabiting the arch of Italy's boot, this southern, mountainous region has a relatively small amount of vineyard area under vine. Basilicata is known for its prized red grape, Aglianico, Aglianico del Vulture Superior, which is limited to the slopes of an extinct volcano.  This is a must try!
Elyse Zinfandel York Creek Vineyard (Napa Valley) 2015 (95-97 points!!!)
This seriously decadent Zinfandel of high pedigree shows a complexity and sophistication few wines even come close to.  The intensely rich nose begins with succulent rose geraniums, then the full fruit gamut emerges from bright fresh raspberries to brambly cooked wild-berry pie to dark plummy perfection.  The mouthfeel is full and voluptuous showing bright red and black raspberry fruit but without having that over-cooked fruity jamminess characteristic of many Zinfandels.
Uvaggio Primitivo Lodi CA 2016
A wine for grown-ups, this is big but balanced and dry in style. It matches impressive layers of just-ripe blackberry and black-plum flavors with a sturdy structure of fine-grained tannins that clean the palate easily. It has considerable depth and focus, indicated by how the dark fruits seem to keep increasing in intensity even on the finish.
Mathieu Paquet Macon-Fuisse Les Bruyeres (White Burgundy) 2016
This is the Chardonnay you dream about!  A white burgundy that will blow your mind!  Its a zippy, lip-smackingly fresh, wickedly tasty wine that hits all the senses.  Yummy lemon/lime flavors, lovely balance and easy going personality that just cheers you right up!
Bertani Bertarose Verona Italian Rose` 2016
Savor the oh-so sweet satisfaction of drinking a "jump in a cold stream" of exhilarating pure freshness!  Located in Italy, this wine has light scents of strawberry, cherry and a hint of almond, a dash of light spice but mostly zingy deliciousness!
Cuvaison Chardonnay Napa Valley 2014
Cuvaison's 2014 Chardonnay is rife with scents of orange blossom, honeysuckle, lime peel, and white peach. On the palate, the wine brims with dense stone fruit, citrus, apricot and a flavorful impression of essential oils. The texture is quite sinewy, with verve, minerality, and persistence on the finish.
Parallele 45 Cotes Du Rhone Paul Jaboulet Aine Rose`
A beautifully fresh and mineral driven Rhone rose with floral notes of wild berries, white pepper, and cherries. This exquisitely balanced rose is very much Provencal in style.
Worlds End "Against the Wind" Cabernet/Franc Reserve from Napa Valley 2013
Deeply colored Cabernet Franc is a sight to behold.  A tangy and juicy red with lots of dried fruit and hints of jam. Full body, soft tannins and a flavorful finish.  Outstanding quality.
Tradition Red Blend from Napa Valley (Autographed by the Wine Maker!)
A dark wine with aromas of chocolate, blueberry pie and spices. Medium-to-full bodied with notes of French oak and vanilla bean. A rich finish with chewy tannins and moderate oak create a delicate balance between fruit and body.   From Amizetta Estates Winery on Howell Mountain!
Hendry Blocks 7 and 22 Zinfandel 2014 from Napa Valley (93 points!)
If you love mountain Zin, that has an almost Cabernet feel to it to compliment the zesty fruit, this is it!  The nose is pure leather and spice, even a bit of Kahlua.  Rich and spicy, this has ripe red berries, white pepper, and that "walking uphill through the forest" kind of wonderfulness.
Sacramento Vina Leizaola Rioja 2014 from Spain
The 2014 Sacramento is a lesson in elegance and balance from brilliant winemaker Jesus Madrazo. Cool and fresh, but with notes of dark plum, tapenade and a touch of spice, this has everything you'd want from Rioja. It's a brilliant discovery, and one you have to try.
Graham Beck Game Reserve 2015 Pinotage!
A 'proudly South African' cultivar exhibiting aromas of ripe cherry, strawberries and plums with ripe red berry fruit and spices on the palate. This full structured and well balanced wine rewards with a juicy but elegant mouthfeel and silky soft tannins.  Savor with slow-cooked casseroles, fillet, pastas, robust cheeses or a good old fashioned barbecue.
Merisi Pinot Gris Los Carneros Sonoma
Napa winery (Mom & Pop owned and made), Sonoma-Carneros grapes. Think Pinot Grigio as it suggests a more tangy, crisp, "zippy" northern Italian style, as this is. Smell and taste yellow grapefruit, honeydew melon, spring blossoms, and cardamom. Pair as you would Sauvignon Blanc: shellfish, fresh goat cheese, green salads.
Calafia Verdelho Amador County 2013 (Autographed by the Wine Maker!)
The wine opens with fresh aromas of Fuji apple, lemon zest and kiwi. With time in the glass, a second wave of aromas appears: melon, pear, apricot and tropical notes of guava and mango. Flavors parallel the aromas. In the mouth, the texture is round and silky, with delicacy. The wine finishes very crisp and racy, a multi-faceted wine for warm spring/summer afternoons and evenings.
Pacific Rim Sweet Riesling 2016
Soft and delicately sweet, with lively pineapple and lemon flavors that show spicy accents.  This sweet riesling brings perfect balance to all fiery flair-especially Thai, Szechwan, Mexican, Middle Eastern and Caribbean cuisine.
Farmhouse White CA 2014
A crisp, bright white wine with notes of grapefruit, lime and peach.  It is named for the farmhouse on Green String Farm, which is famous for sustainably grown grapes and produce.
Jam Jar Sweet White Moscato 2017
Delight in the juicy peach and apricot flavors of jam jar sweet white.  The bright and cheerful bottling is fabulous for a special occasion toast, yet sweet-natured enough to enjoy every day.  It's luscious fruity goodness in every sip!
Selection Laurence Feraud Cotes du Rhone 2015 (French)
This classic Cotes du Rhone offers densely layered black and red fruit aromas with a characteristic spiciness on the nose. Medium bodied on the palate, with ripe tannins, plenty of black cherry fruit, and a long, lingering finish.  It is the ideal accompaniment to most meals and a wide range of grilled meats and vegetables. It is particularly well-suited to dishes highlighted with Mediterranean herbs and spices.
Drawing Items!!!
1-"Magnum" (1.5 liter, typical bottle of wine is 750 ml) of Rombauer Zinfandel 2016
This classic California Zinfandel is dark purple-ruby, with a bright crimson hue. On the nose, concentrated aromas of blackberry and raspberry meld with clove and spice. Lush flavors of raspberry, blackberry jam, plums and vanilla flood the palate, followed by touches of white pepper in the background. Plush and round tannins and great length make for a fresh and enticing finish.
1-"Magnum" (1.5 liter) of Chateau Vaudieu Chateauneuf du Pape Val de Dieu 2012
Featuring a gorgeous mouthfeel from the start, this caresses with silky layers of crushed fig, blackberry and black cherry fruit while notes of black tea, Black Forest cake and ganache fill in the background. The graphite-fueled finish is sneakily long. A beauty. Best from now through 2027.
1-"Double Magnum" (3 Liter bottle) of Monte Antico Rosso 2013 from Tuscany, Italy!
A Tuscan classic! Deep ruby color with garnet reflections, its elegant bouquet of leather, black cherries, licorice and plums preludes a medium to full-bodied palate where ripe red fruit, gout de terroir, subtle notes of vanilla and violets harmonize and linger, interlacing with the soft tannins and silky texture. Firm backbone, perfect integration of acidity and fruit, well rounded, medium finish.
1-"Imperial" (5 Liter bottle) of Rocca Delle Macie Chianti Classico Familia Zingarelli 2014
Ruby red tending towards garnet. Rich, intense and complex notes of cherry, plum and spice on the nose. Dry, soft, gently tannic with good structure.  Pairs well with red meat, roasts and game.